THE SOFTWARE TO MANAGE YOUR OVENS
WHEREVER YOU ARE
Bake app by Polin is the remote handling software for ovens, ideal for those who need to
control different shops or decentralised production centres.
It is a system developed to network multiple ovens, or ovens in several bakeries, receive reports on their performance,
or collect data on production and consumption, which are valuable even to those who have just one oven.
All of this in real time and wherever you are, via a simple and comprehensive programme, that does not require
any special computer knowledge to be used.
Simple, safe, comprehensive
You will always have all the information concerning your ovens on your computer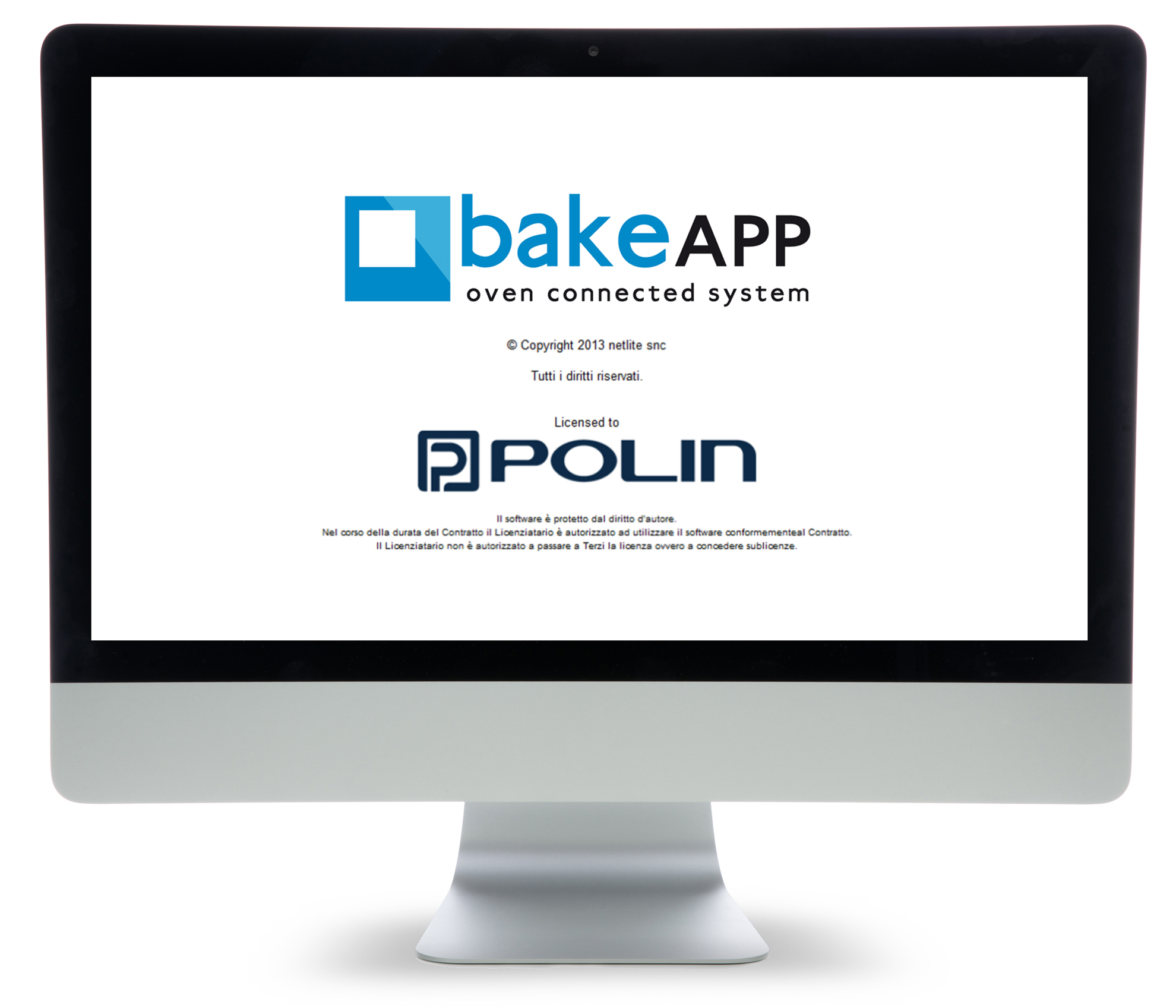 Available on smartphones and tablets you can have a personalised
picture of the parameters that you are most interested in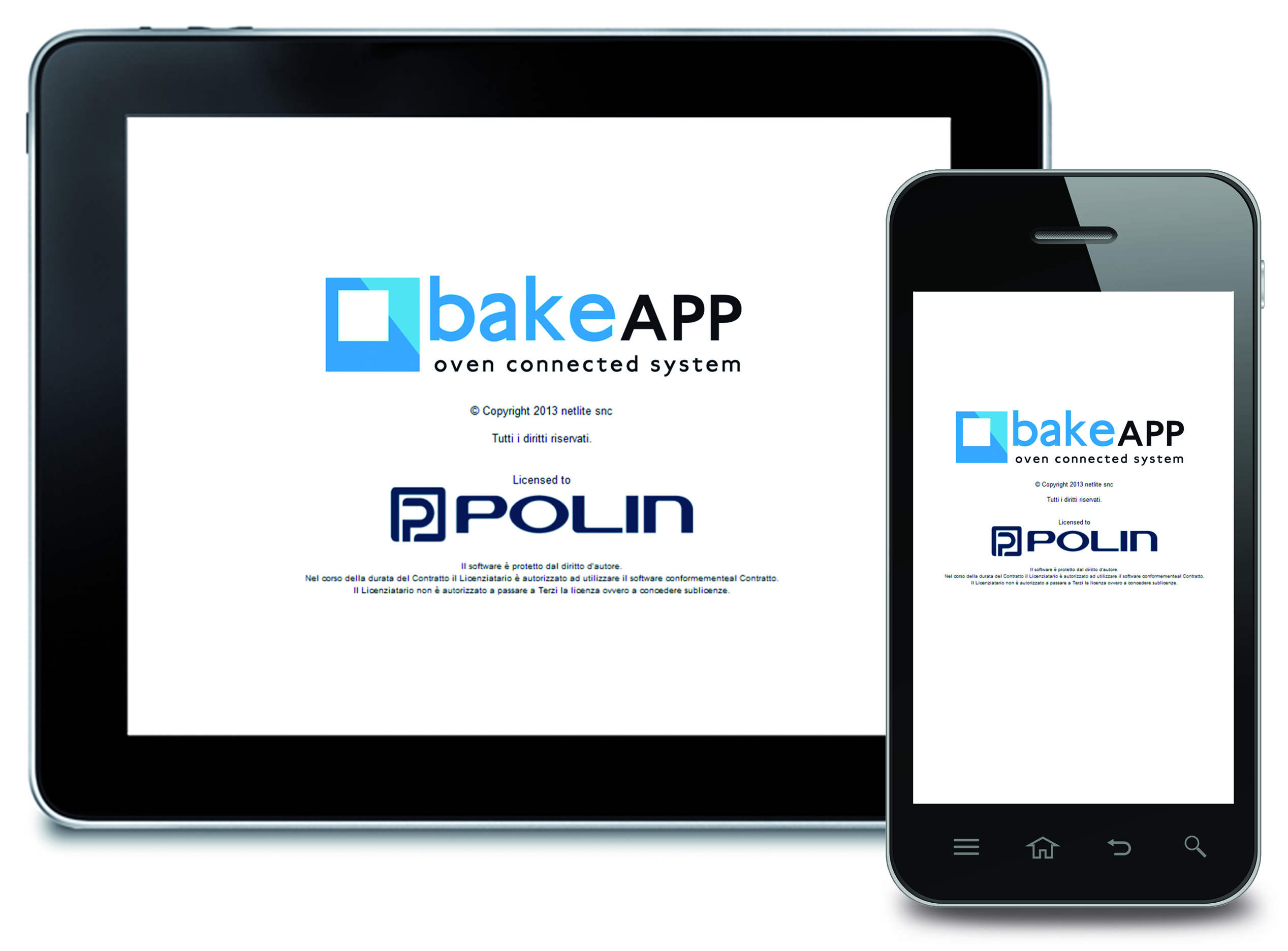 With Bake APP you will:
TO CREATE, MODIFY AND TRANSMIT RECIPES
TO CHECK THAT THE TURNOVER OF A SHOP MATCH BAKING NUMBERS
TO KEEP YOUR CONSUMPTION UNDER CONTROL
FIND OUT IF YOU ARE WASTING ENERGY UNNECESSARILY
TO CHECK THE PRODUCTION PARAMETERS AND HAVE A CONSTANT CHECK UP OF THE OVEN
TO MANAGE AND COORDINATE THE PRODUCTION STAGES
TO PREVENT ANY FAULTS OF THE OVEN
FOR THE PEACE OF MIND OF KNOWING THAT THE OVENS WORK WITHOUT PROBLEMS