Polin wins AMPI gold medal
The coveted award to Polin ovens, example of advanced technology and state-of-the-art performance
AMPI, Master Pastry Chef Academy, has awarded the Gold Medal to Polin for its constant scientific research applied to technological development in pastry and today it represents the Italian excellence thanks to the range of Pocket rack ovens.
This is the background to the important prize awarded to Polin at the XXIII Public Symposium held in Recanati last October.
With a public ceremony and in a prestigious location, the Association whose members include the leading professionals in the Italian pastry sector and which was founded by Iginio Massari and chaired by Gino Fabbri, acknowledged the value of Polin as a company playing a pioneering role in the constant search for technological solutions at the service of pastry chefs in Italy as well as in the whole world.
Such a result confirms the strong propensity for research as a distinguishing feature of Polin, a company with 90 years of history, which has always focused on innovation to find the best solutions intended to support pastry chefs and bakers in their work.
The scroll and the medal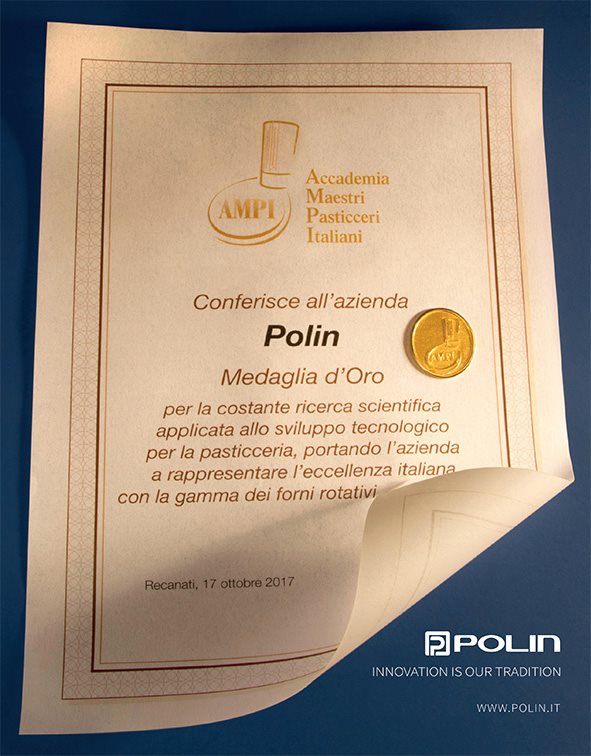 Polin is presented with the Gold Medal