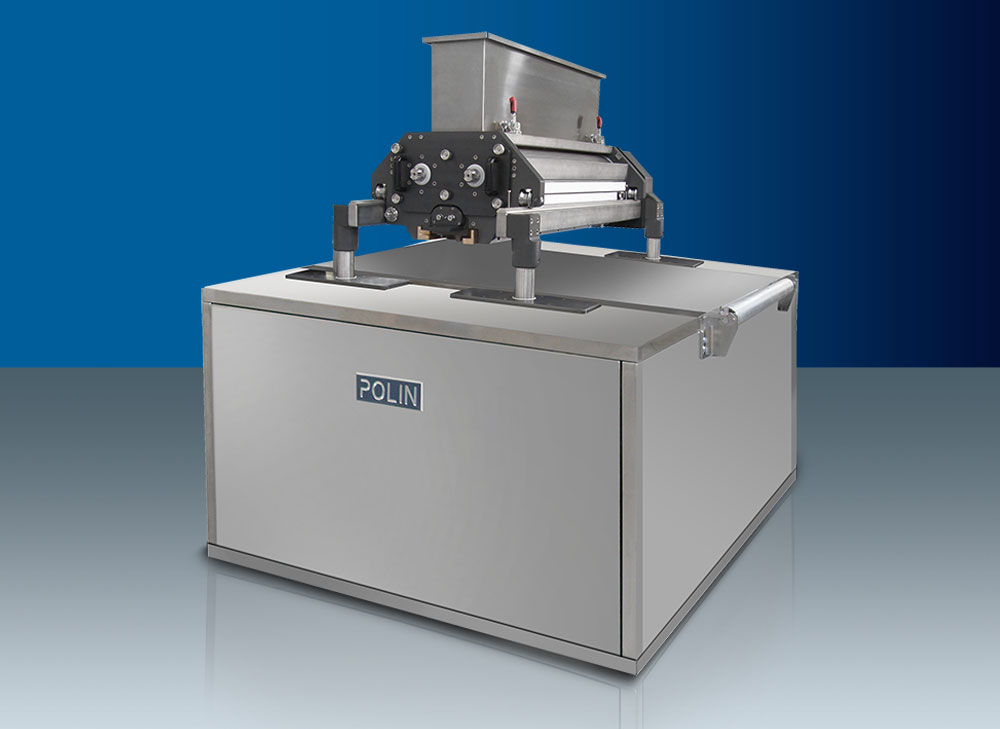 DEPOSITOR - WIRE-CUTTER AT SINGLE HEAD RDT 215
Reciprocating moving head Depositor for deposited or wire-cut one color cookies and soft centre cookies, with the addition of one hopper for the filling.
Depositing head consisting of a hopper with a pair of grooved feeding rollers that leads the dough to the individual positive displacement pumps, one for each outlet, at constant pressure, allowing a very accurate dosing, without any variation in weight and volume of the product.
The machine can work as Depositor, with vertical and horizontal motion of the head to follow the baking belt and avoiding product tails, as Wire-cutter, with head fixed over the baking belt, dough feeding by means of the pump system, cutting of the product by means of a wire fitted on a oscillating frame to feed a row of products at a time on the baking belt, as Continuous Extruder, with fixed head, feeding rollers and pumps rotating continuously giving one set of dough lanes to be cut by a guillotine before or after baking depending on the product
Machine designed to be disassembled and cleaned quickly and accurately, with easily changeable accessories (wire-cut templates, nozzles and rotating nozzles).
Machine controlled by Operator Panel " Touch screen" for control and programming of machine parameters and synchronization between machine and oven.